AI vs Humans: What works better, chatbots or live chat?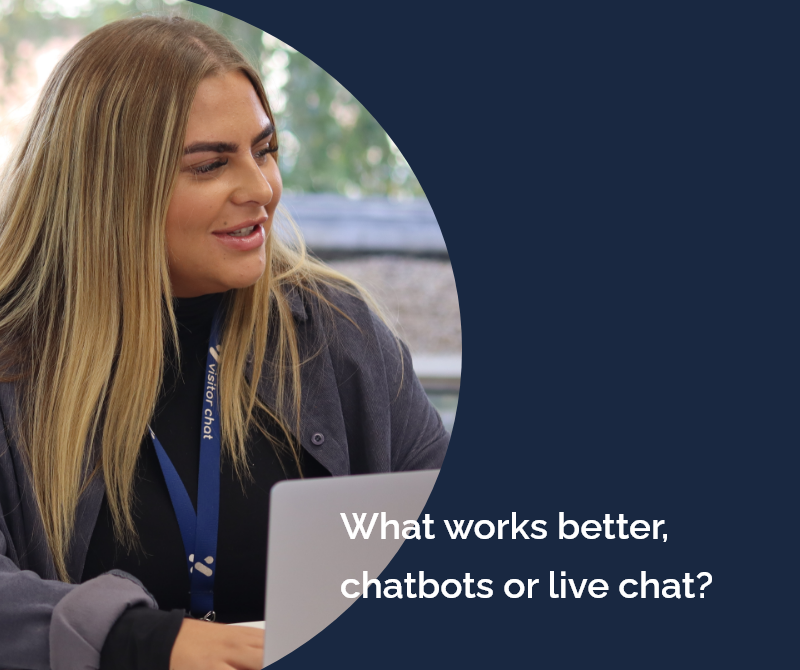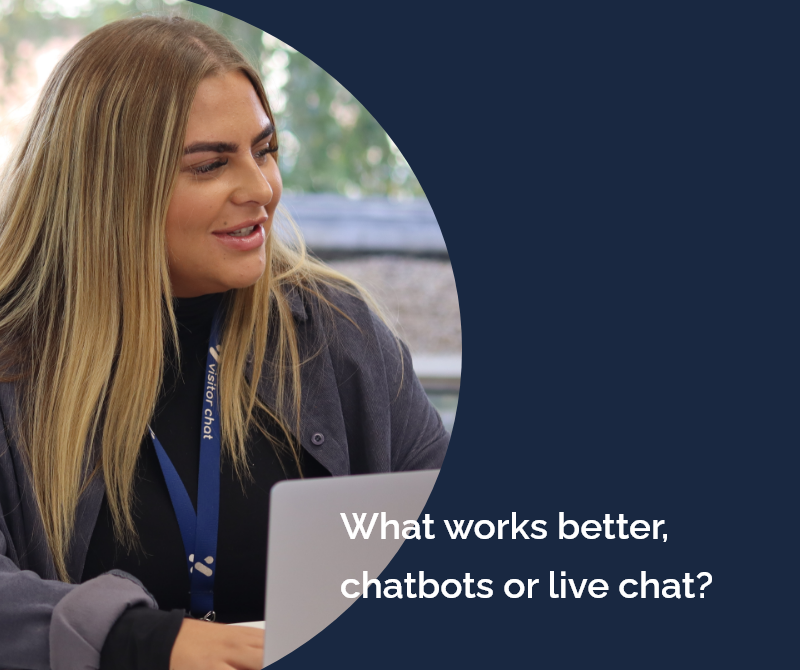 From the moment that advanced technology hit the cinematic world, the question arose in us all, who would win in a fight, human or robot?
Now we're not suggesting this should or would ever become a scenario we'd have to endure but, in the world of automotive live chat, it's a question we get asked frequently.
Not in the literal sense, of course, it's more along the lines of 'why should I use Visitor Chat, when an AI-robot can do it for me?'
An amazing question, so let me explain why…

What is the difference between an automotive live chat and a chatbot?
The most significant difference between an automotive live chat and a chatbot is really quite simple. One is a real-life human, and the other is artificial intelligence, created by man to pose as a human. Both are extremely useful tools for business generation, but which one is better for your business?
Let's take a closer look at what they bring to the table.

Human involvement
One major benefit of using a chatbot is its ability to operate with little, or no human involvement. They are programmed to talk for hours on end, saving you time, and money on your initial investment.
Although sophisticated chatbots can be very quick and responsive, they are still limited by their inability to give answers beyond what they have been specifically programmed to say, leaving customers even more confused and some even quite frustrated. Many also want you to leave your name and contact details as a first step which results in many visitors ending the chat there and then!
This is why we're such big advocates for fully managed automotive live chat. It requires continual human support, making all customer interactions personalised and meaningful, without having to use up your team's valuable time.
Outsourcing your operators gives you back the human touch, without the time spent. They can accurately answer more complicated queries that require additional thinking, improving customer retention and resolution rates. Not to mention the ability to identify serious sales-based interactions quickly, whilst the chat operator filters out general or time-wasting inquiries. Users of live chat are more likely to willingly volunteer their contact details after an interactive chat exchange with a human chatter.

Response time
It's fair to say that AI definitely has the upper hand when it comes to instant response times, but in saying that we must give credit where it's due to our operators. Here at Visitor Chat, our automotive live chat operators have a speedy average response time of 20 seconds or under, never leaving the customer waiting long.

Availability
Customers can be unpredictable because that's the way life is. You can never be sure where your next sale is coming from; is it the person who works 9 am - 5 pm, and their only spare time is the evening? Or is it the parent who can only have spare time when they've taken their children to school?
We just don't know these things and that's why it's imperative to have a 24/7 salesperson available ensuring you don't miss any valuable leads.
Through expansion and development Visitor Chat has made real people accessible 365 days a year, ready to take on your chats, whether that be when you close your doors for the evening, or you're off on holiday!
We're very proud of this because it's another reason automotive live chat competes with chatbots so well.

So, we answer the question, 'why should I use Visitor Chat, when a robot can do it for me?'
Simple. Although AI has been shown to provide useful and effective customer service, humans are far more advanced, in that they have a highly developed brain that is unmatched by technology. Automotive live chat is the way forward for so many dealers, in fact, we're seeing rates as high as 85% of businesses opting for live chat.
So, fancy trying it out? Get in touch with a member of our sales team to find out how!