Sasha Ford becomes Operations Director at Visitor Chat!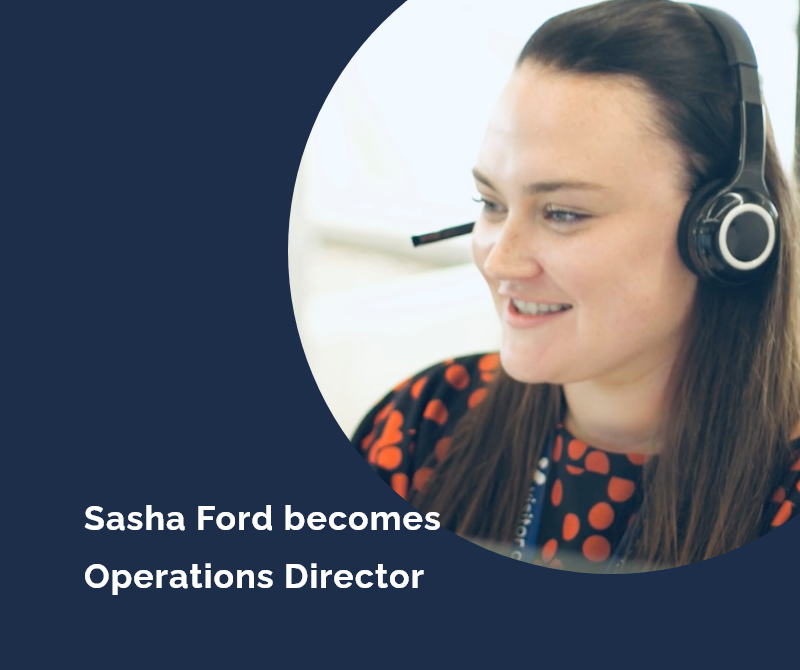 We are so pleased and delighted to announce that Sasha Kerslick was recently appointed as Visitor Chat's Operations Director.
Sasha's achievements
Since joining Visitor Chat back in 2018 as an Account Manager, Sasha has been such an influential character and at the forefront of our evolution as a brand.
One of Sasha's remarkable achievements within Visitor Chat is her build and transformation of the Account Management team, making us the Global Award Winners for Customer Service that we are today. 
The company has grown exponentially during Sasha's employment and this appointment reflects Sasha's important contribution to Visitor Chat's success!
What happens next?
This role will involve the oversight of day-to-day operations and support our founder and Chief Executive, Rob Arthur, Managing Director Chris Wateridge, and the senior management team in the shaping of Visitor Chat's exciting next chapter.
Sasha's thoughts
Sasha says - "I am so proud to have been appointed to the Board of Directors. I am looking forward to my new role as Operations Director at this exciting time for the company. I am most grateful to Rob, Chris, and the other Directors for their leadership, and guidance and for putting their trust in me to help steer the company to continue to advance and grow. "
Why not say hi to Sasha on Linkedin!
Join the Visitor Chat team by emailing your CV to [email protected] or checking out Indeed to find out about our latest vacancies!